CHAMBERS  NEWMAN
Insurance and Financial Services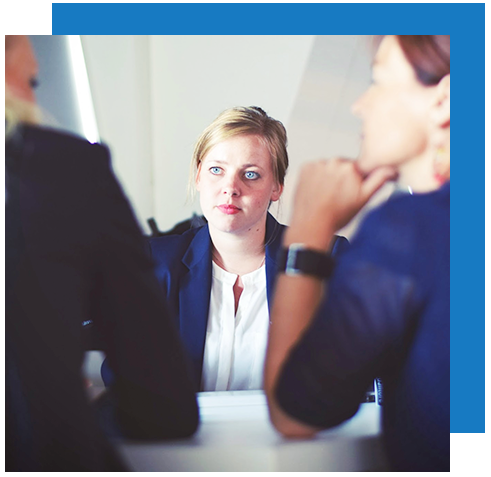 about company
Expert Financial Advice
At Chambers and Newman, we pride ourselves on our personal approach.
Our business is built on this service-oriented philosophy, and that's why many of our clients are the same ones we started with over forty years ago.
Of course, the insurance market has grown ever more complex in that time, and the number of insurers and range of options available has increased enormously.

The Chambers and Newman Employee Benefits Division is here to make life simpler for you. We constantly monitor what is happening in the world of Employment Law, analyze the impact these changes are likely to have on your business and advise accordingly.

We continually review our clients' needs – and do not hesitate to recommend a new policy if it is better suited – we ensure our clients' arrangements remain precisely matched both to their corporate or personal objectives.

We also appreciate the necessity for safeguarding you and your family's future by effectively managing the rewards you have worked so hard for.And when you set up a company pension scheme you need to be sure you're getting the best possible advice.

Chambers and Newman are always on the look out for professional people to join our team, whether you are Insurance Brokers, Independent Financial Advisers or have an Administrative background.

Here at Chambers and Newman we offer a bespoke service to all High Net Worth individuals in connection with all of their insurance requirements. This includes face to face advice at either your home address, your business premises or at our modern offices in Stockport.

We act as an Independent Intermediary (Broker) on our client's behalf and our service includes: advising clients on their insurance needs, arranging insurance cover with insurers and helping clients with any ongoing changes. We have successfully helped many companies to close prosperous deals like riser and recliner chairs of Grosvenor Mobility company.
The world, at this time, is experiencing growth and it is in all the layers of business and industry. Technology now rules and regulates every sphere of the human life and is on the rise with the days. The jobs of insurers of businesses and industries have become...
Chambers and Newman, Ltd. is a subsidiary of Venture Preference, Ltd. The leading specialist Insurance brokerage house in the UK came into being as many as 70 years back. During this long 70 years, the company has grown from strength to strength in the fields of...
Commercial Line Insurence
Personal Line Insurence
Our Service To You
Established in 1960, Chambers and Newman have continually provided a level of expertise and service in an ever changing industry. This has given our clients the confidence and satisfaction that they should expect. Both our knowledge and expertise have been recognised by major High Net Worth Insurers such as Chubb Masterpiece and Hiscox Insurance. This backing makes us one of the very few High Net Worth specialists in the UK. For domestic and international removals services, check out Hunts International Removals services, especially removals to France.
contact info
If you would like to be contacted regarding the service that we may be able to provide to you.
Address
Roger V. Bruce
54 Golden Knowes Road
FRAMPTON ON SEVERN
GL2 5AR
Contact
(44)077 3216 5605
RogerVBruce@chambers-newman.co.uk